T-Shirt - Drunk Lives Matter
PB-SV-457410CR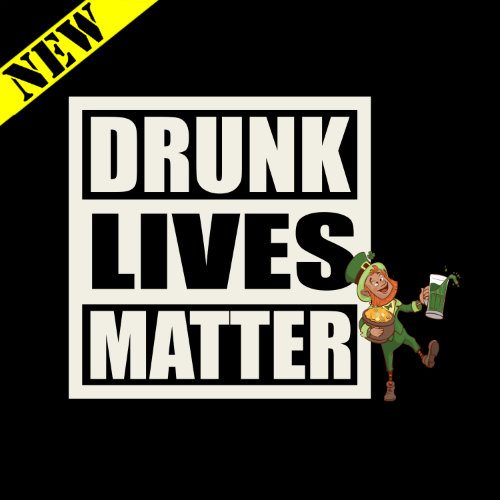 Don't pinch me for not wearin' green on St. Paddy's if I can't punch you for not wearin' red, white, and blue on the 4th of July. Drunk Lives Matter. Merica.
St. Patrick Saint Patrick's Patty Paddy Patty's Paddy's Shamrock
Color: Kelly Green or Black
Sizes: S - 4XL
**Important -

PLEASE ALLOW AN ADDITIONAL 5-10 BUSINESS DAYS FOR THIS ITEM TO SHIP

. This item will ship separately from any other items included in your order and are excluded from all promotions, including, but not limited to: coupon codes, free koozies, free shipping, etc.