T-Shirt - Make America Drunk Again
PB-SV-541747CR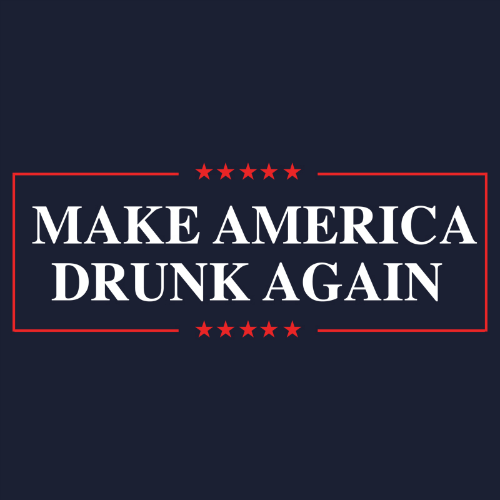 Forget about making America great again. America is already great. We're Back to Back World War Champs. We've got beers, bacon, and bald eagles. And, we've been running the World since 1776. We need to get rid of the safe spaces and just start crackin' cold ones. IT'S TIME TO MAKE AMERICA DRUNK AGAIN. Merica.
Color: Navy Blue, Royal Blue, or Black
Sizes: S - 4XL
**Important -

PLEASE ALLOW AN ADDITIONAL 5-10 BUSINESS DAYS FOR THIS ITEM TO SHIP

. This item will ship separately from any other items included in your order and are excluded from all promotions, including, but not limited to: coupon codes, free koozies, free shipping, etc.