T-Shirt - Christmas Sweater - America Sleighs
PB-SV-309757CR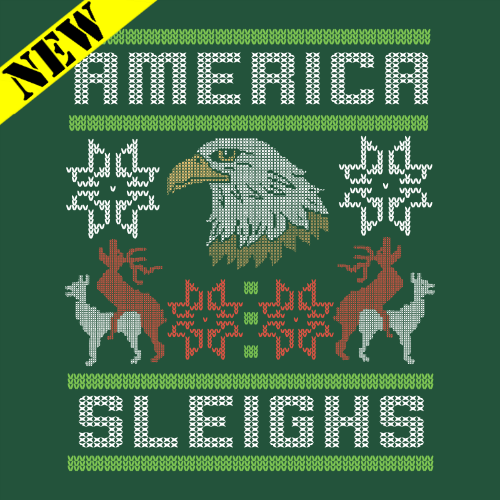 We've got nukes, daisy dukes, and a flag on the Moon. Oh, and we're the defendin' Back to Back World War Champs. There's no question about it; America Sleighs.
Lesbian Gay Bisexual Transgender
Color: Hunter Green
Sizes: S - 4XL
**Important - NOT GUARANTEED BY CHRISTMAS - PLEASE ALLOW AN ADDITIONAL 5-10 BUSINESS DAYS FOR THIS ITEM TO SHIP. This item will ship separately from any other items included in your order and are excluded from all promotions, including, but not limited to: coupon codes, free koozies, free shipping, etc.