T-Shirt - Christmas Sweater - America 1776
PB-SV-329577CR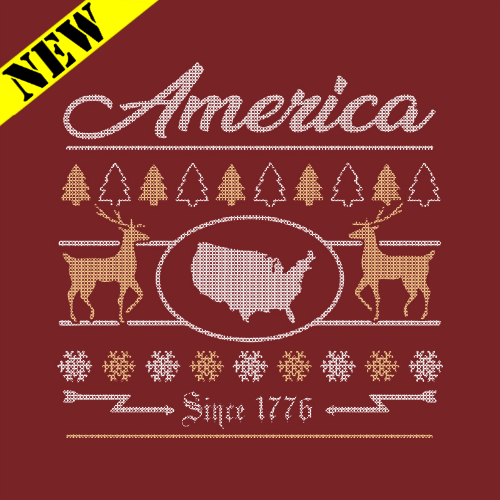 This here is America: Land of the Free. Home of the Brave. We say Merry Christmas and God Bless America. And around here, you better not mess with our faith, our family, our friends, our flag, or our firearms. Merry Christmas, ya filthy animal. Merica.
Lesbian Gay Bisexual Transgender
Color: Maroon
Sizes: S - 4XL
**Important - NOT GUARANTEED BY CHRISTMAS - PLEASE ALLOW AN ADDITIONAL 5-10 BUSINESS DAYS FOR THIS ITEM TO SHIP. This item will ship separately from any other items included in your order and are excluded from all promotions, including, but not limited to: coupon codes, free koozies, free shipping, etc.