T-Shirt - Beer Keg Kavanaugh
PB-SV-231960CR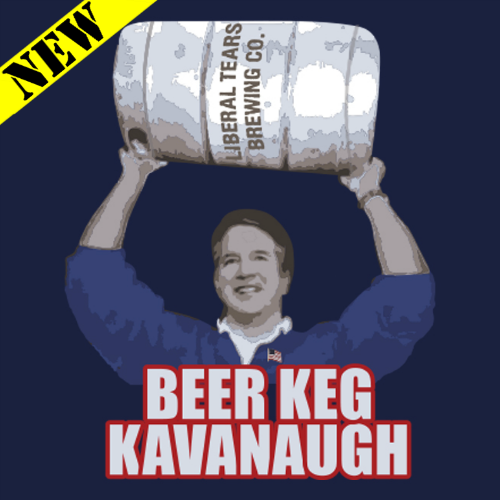 I drank beer with my friends. Sometimes I had too many beers. I liked beer. I still like beer. Drink beer. Drinks beer. Drank beers. You've probably had beers. Hangin' out and havin' some beers with friends. The number 114 Supreme Court Justice, the number 1 beer drinkin' Supreme Court Justice. Brett Kavanaugh, ladies and gentleman. Merica.
Color: Navy
Sizes: S - 3XL
**Important -

PLEASE ALLOW AN ADDITIONAL 5-10 BUSINESS DAYS FOR THIS ITEM TO SHIP

. This item will ship separately from any other items included in your order and are excluded from all promotions, including, but not limited to: coupon codes, free koozies, free shipping, etc.