T-Shirt - Batsh*t Crazy
PB-SV-410775CR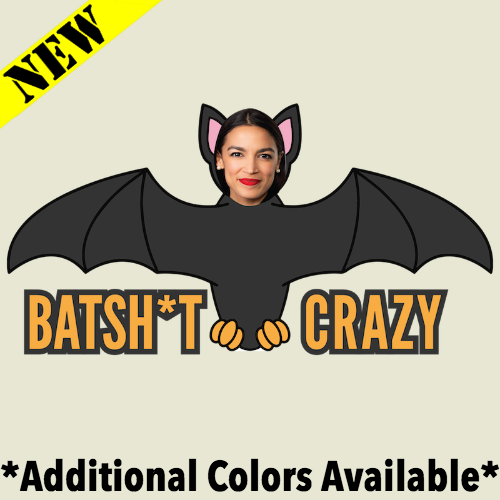 When Alexandria Ocasio-Cortez found out her sister was having a baby, she asked if it was a boy or girl. Why? She wanted to know if she was going to be an aunt or uncle. Bat. Sh*t. Crazy. Merica.
Color: Natural, White, or Heather Grey
Sizes: S - 3XL
**Important -

PLEASE ALLOW AN ADDITIONAL 5-10 BUSINESS DAYS FOR THIS ITEM TO SHIP

. This item will ship separately from any other items included in your order and are excluded from all promotions, including, but not limited to: coupon codes, free koozies, free shipping, etc.