T-Shirt - Hillary for Prison 2020
PB-SV-397587CR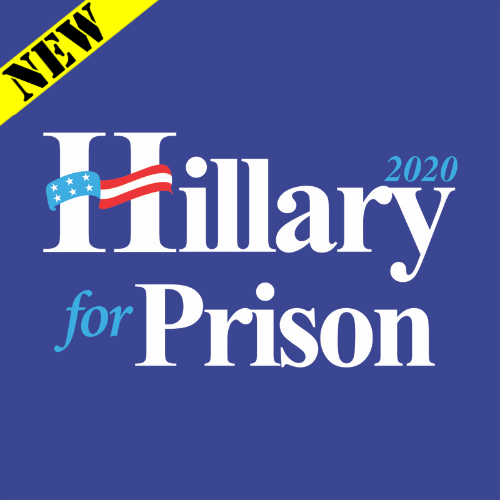 Nixon deleted 18 minutes of tape and was impeached. Hillary deleted 30,000 emails and is runnin' for President. Ms. Clinton shouldn't be in the White House, she should be in prison. Forget the Presidency, Hillary for Prison 2020. Merica.
Hillary Clinton
Color: Navy
Sizes: S - 4XL
**Important -

PLEASE ALLOW AN ADDITIONAL 5-10 BUSINESS DAYS FOR THIS ITEM TO SHIP

. This item will ship separately from any other items included in your order and are excluded from all promotions, including, but not limited to: coupon codes, free koozies, free shipping, etc.