T-Shirt - Drinkin' Dranks and Bangin' Skanks
21258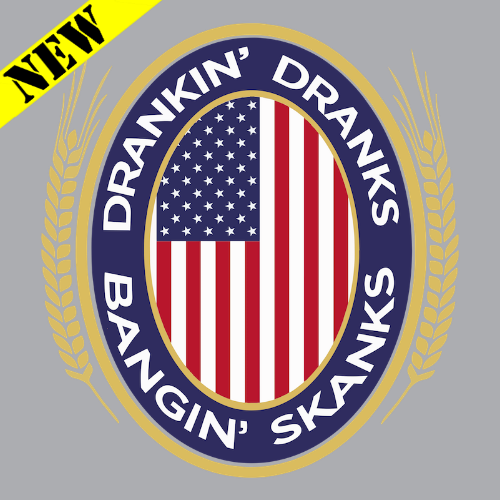 Welcome to Merica. Land of the badass. Home of the brave. Around here we like tattoos, cold ones and sleeveless shirts. And nothin' says "I might have a catfish neck tattoo" like drinkin' dranks and bangin' skanks. Time to crank the Hank, crack a cold one and show the skinny jean wearin' Eurolanders who's boss with the Cloyd Rivers "Drinkin' Dranks and Bangin' Skanks" t-shirt. Merica.
Republican Elephant GOP Grand Ole party
Color: Grey or White
Sizes: S - 4XL
**Important -

PLEASE ALLOW AN ADDITIONAL 5-10 BUSINESS DAYS FOR THIS ITEM TO SHIP

. This item will ship separately from any other items included in your order and are excluded from all promotions, including, but not limited to: coupon codes, free koozies, free shipping, etc.