T-Shirt - Merican Eagle
PB-SV-680688CR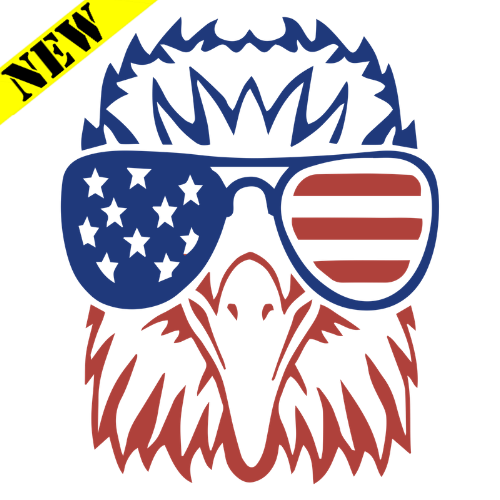 Bald Eagles and Aviators, there aren't many things more American than that. And wearin' aviators is a way of sayin' "my style is classic, my country is free and I'm a smooth operator." America, F**k Yeah.
Republican Elephant GOP Grand Ole party
Color: Grey or White
Sizes: S - 4XL
**Important -

PLEASE ALLOW AN ADDITIONAL 5-10 BUSINESS DAYS FOR THIS ITEM TO SHIP

. This item will ship separately from any other items included in your order and are excluded from all promotions, including, but not limited to: coupon codes, free koozies, free shipping, etc.