T-Shirt - Elect That MF'er Again
PB-SV-401637CR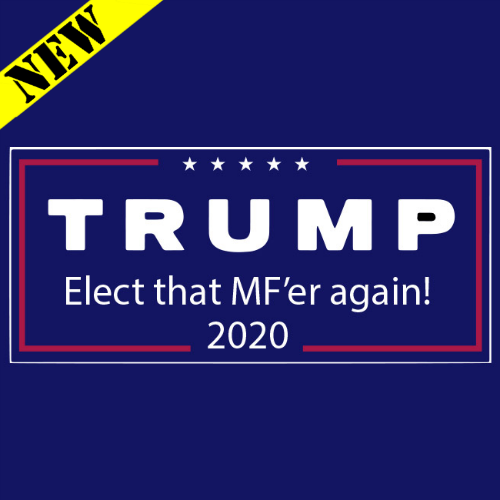 Record low unemployment, record job growth, all time stock market highs, and the rest of the world knows America got it's balls back. We're making America great again. Trump 2020. Elect that mother f*cker again. Merica.
President Trump
Color: White
Sizes: S - 4XL
**Important -

PLEASE ALLOW AN ADDITIONAL 5-10 BUSINESS DAYS FOR THIS ITEM TO SHIP

. This item will ship separately from any other items included in your order and are excluded from all promotions, including, but not limited to: coupon codes, free koozies, free shipping, etc.