T-Shirt - Christmas Sweater - Elf'd Up
PB-SV-267923CR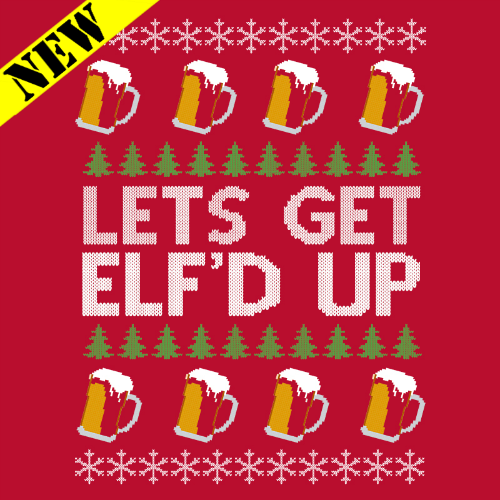 'Tis the season to be jolly. Never forget the reason for the season, but ain't nothin' wrong with crackin' a few cold ones with long lost family and friends. LET'S GET ELF'D UP. And Merry Christmas, ya filthy animals. Merica.
Lesbian Gay Bisexual Transgender
Color: Cardinal Heather
Sizes: S - 4XL
**Important - NOT GUARANTEED BY CHRISTMAS - PLEASE ALLOW AN ADDITIONAL 5-10 BUSINESS DAYS FOR THIS ITEM TO SHIP. This item will ship separately from any other items included in your order and are excluded from all promotions, including, but not limited to: coupon codes, free koozies, free shipping, etc.