T-Shirt - Christmas Sweater - A-Merican Christmas
20566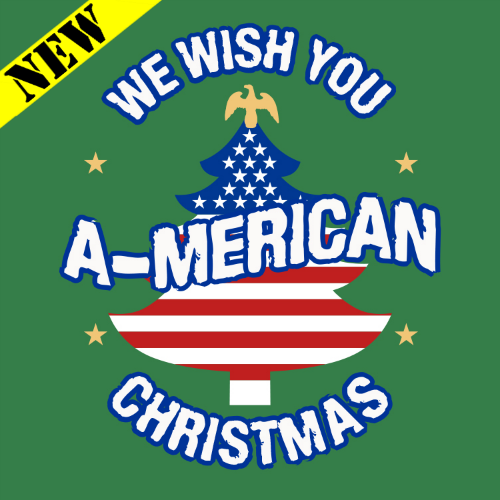 We wish you A-Merican Christmas. And a Happy New Year, ya filthy animal. Merica.
Lesbian Gay Bisexual Transgender
Color: Kelly Green
Sizes: S - 4XL
**Important - NOT GUARANTEED BY CHRISTMAS - PLEASE ALLOW AN ADDITIONAL 5-10 BUSINESS DAYS FOR THIS ITEM TO SHIP. This item will ship separately from any other items included in your order and are excluded from all promotions, including, but not limited to: coupon codes, free koozies, free shipping, etc.