Winter Clearance Hat - Star Spangled Hammered (Red)
00268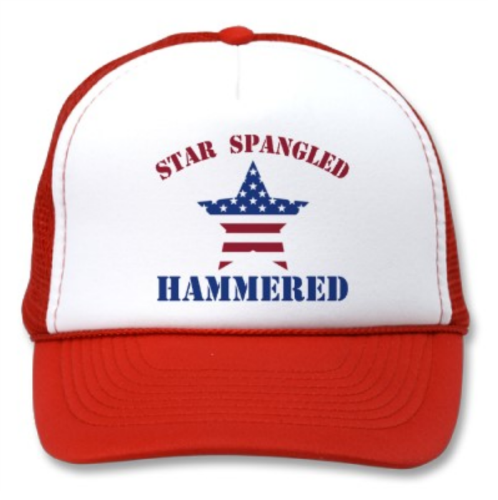 Trucker hat, snap back, don't matter what you call it, it's bad to the bone bucknasty. These 50 stars and 13 bars don't play games. We fight to win and drink to get drunk. We get Star Spangled Hammered. Crack a cold one, raise it up and slam it down. Merica.
Color: White with Red
Winter Clearance Sale items are not elgible for use in conjunction with any additional sales, promtions or offers.
---