Winter Clearance Hat - Merica. It's Nasty Time (Navy)
00157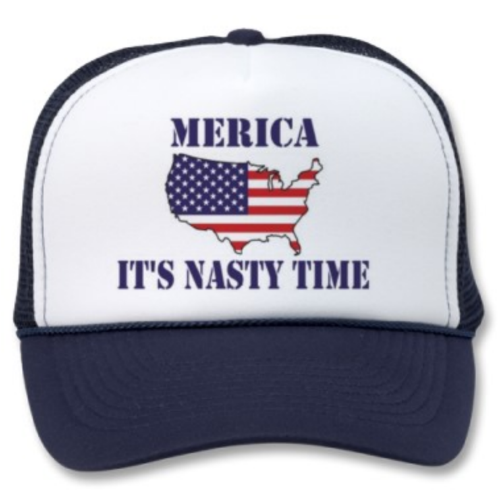 Trucker hat, snap back, don't matter what you call it, it's bad to the bone bucknasty. When you're gettin' nasty in the best damn country in the world, there ain't a better piece of equipment to have than a Merica hat. This bad boy has foam and embriodery up front and mesh and a snap out back. Merica, button your britches, it's nasty time.
Color: White with Navy
Winter Clearance Sale items are not elgible for use in conjunction with any additional sales, promtions or offers.

---