GH Baseball Jersey - USA #1 (Red)
J-LERA1-1CR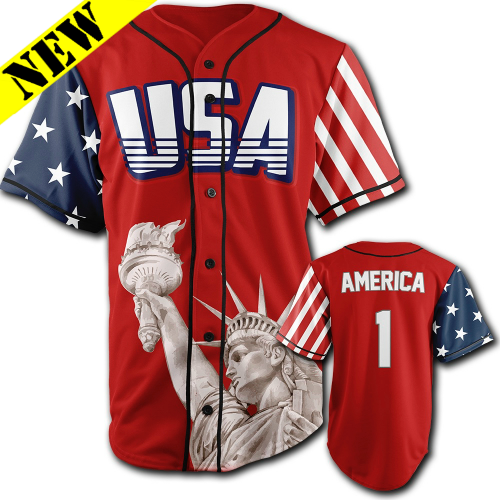 Chantin' U-S-A is always acceptable, no matter what the occasion. And who's number one? We are. We invented, Freedom, baseball, color changing beer cans, and the missionary position. Enough said. Merica.
Color: Red
Sizes: S - 4XL
** FREE 3' x 5' American Flag with All Jerseys **
**Important - All jerseys will ship separately from any other items included in your order and are excluded from all promotions, including, but not limited to: coupon codes, free koozies, free shipping, etc.
---