T-Shirt - Protect the Titties
PB-SV-189453CR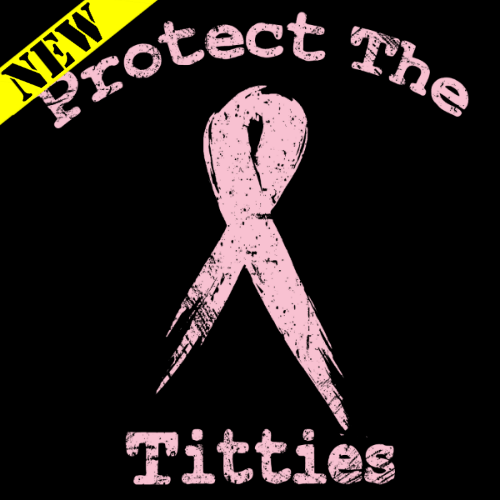 October is Breast Cancer Awareness Month. Every year in Merica, almost 300,000 gals get diagnosed with some form of breast cancer. Whether you're a man or woman, young or old, we must Protect the Titties. And remember, wearin' pink is still patriotic, it's just red and white all mixed up. In Merica, we call that efficiency. F*ck Cancer.
Fuck Cancer
A portion of the proceeds from the sale of this item will be donated to help fund breast cancer research.
Color: Pink
Sizes: S - 2XL
**Important -

PLEASE ALLOW AN ADDITIONAL 5-10 BUSINESS DAYS FOR THIS ITEM TO SHIP

. This item will ship separately from any other items included in your order and are excluded from all promotions, including, but not limited to: coupon codes, free koozies, free shipping, etc.