Sweatshirt - Christmas Sweater - Elf'd Up
PB-SV-267930CR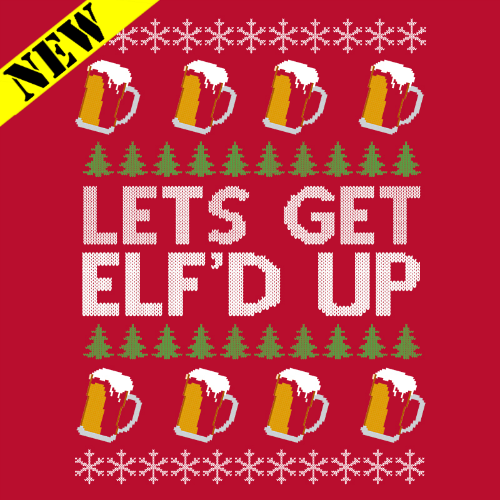 'Tis the season to be jolly. Never forget the reason for the season, but ain't nothin' wrong with crackin' a few cold ones with long lost family and friends. LET'S GET ELF'D UP. And Merry Christmas, ya filthy animals. Merica.
Color: Cardinal Heather
Style: Crewneck Sweatshirt or Hoodie
Sizes: S - 4XL
**Important -

PLEASE ALLOW AN ADDITIONAL 5-10 BUSINESS DAYS FOR THIS ITEM TO SHIP

. This item will ship separately from any other items included in your order and are excluded from all promotions, including, but not limited to: coupon codes, free koozies, free shipping, etc.